As everyoneone in this post was defeated by beauty of Khan (John Harrison) I feel an urge to add someone to not leave him alone: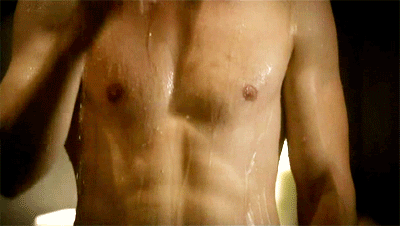 "They threatened me to do the shower scene or else they'd burn all my glow-in-the-dark socks that I got from the swap meet. That's why I looked quite angry in it. And you know, I love my socks, they're the most comfortable things to have in life."
―
Star Trek into Darkness
&
Sherlock BBC 2s3ep
JJ Abrams talking about Benedict in the shower.
+ same deleted "shower of evil" scene with a music from porno movies :3
Deleted "Shower of Evil" Scene From Star Trek Into Darkness
I'm sorry… WTH?! o_0
Khan in the shower staring evilly.
Full scene: